Related products
Product detailed description
Respilon Window Membrane is able to capture particles of smog, dust, pollen on pure mechanical bases. The pores of nanofibers are too small, that any PM 2.5 particles and even smaller particles cannot go through. Below you can see, what our Membrane will protect you from. The membrane was tested in TÜV Laboratories.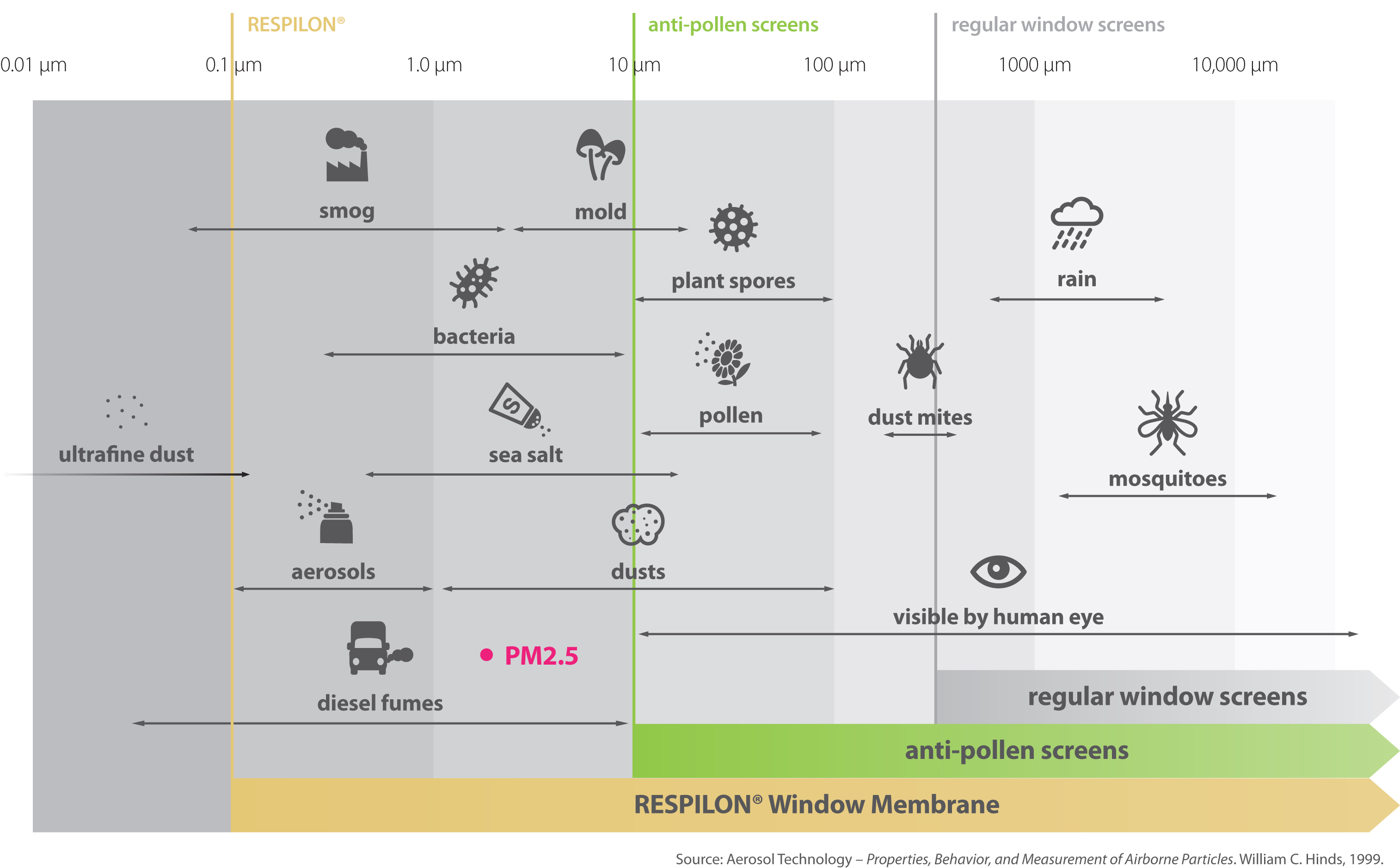 Even though the Membrane captures all these invisible particles. It still let more than 60% of the light in the house. You don't have to be worried about the barrier in your window. Respilon Window Membrane is fully breathable and transparent protection to your home.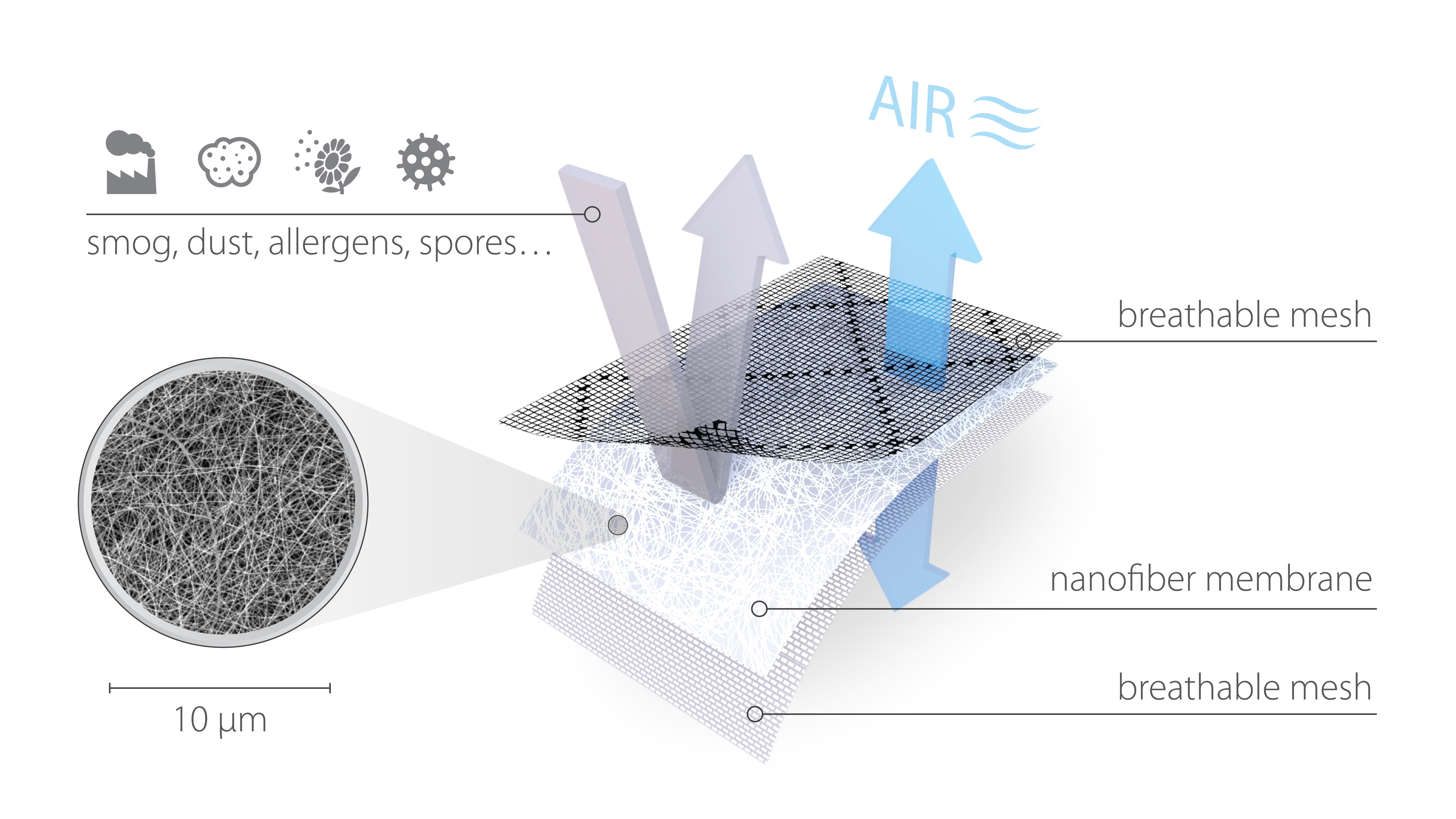 We spend more than 90% of our lives indoors, where we should breathe clean air. Protect yourself.
If you would like to distribute our innovative materials in your country, please do not hesitate and contact us in our B2B section.