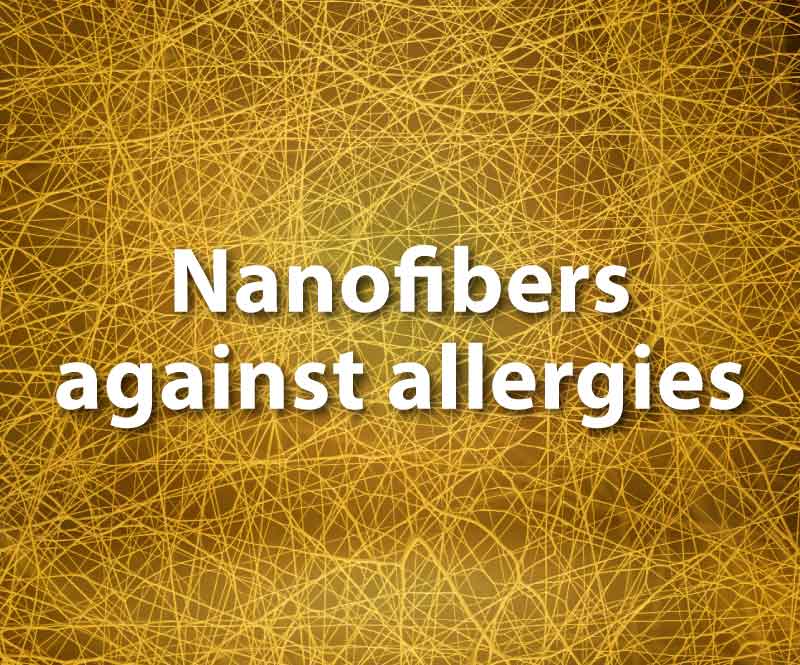 Do you suffer from sneezing, a runny nose, burning sensations, shortness of breath, or rashes after contact with pollen, dust, or household pets? If so, you might have allergies. We have prepared a summary of the most common allergy symptoms with advice and tips on how to protect yourself.
What are allergies?
Allergies are unusual and excessive reactions of our immune system to substances which are in common contact with our bodies. In other words, substances which are harmless to people without allergies can activate the body's defense mechanisms in people with allergies. Said reactions, such as sneezing, burning sensations, or a runny nose, are activated by substances which we call allergens. The most common allergens are pollen, dust, and animals.
Most common allergy symptoms
Allergy symptoms are varied and irregular. It all depends on the specific type of allergy. Among the most common symptoms are these:
runny nose
sneezing
burning mucous membranes
irritated or watery eyes, uncomfortable feeling in one's eyes
stuffy nose without having a cold
shortness of breath, trouble breathing
cough without having a cold
swollen tongue, lips, face
itchy skin or rash
excessive swelling after an insect bite
various sensations of pain
Pollen allergies
This is the most common type of allergy, affecting people when plants are in their reproductive phase. They are triggered regularly when plant, tree, and grass pollens are released into the air. The pollen lands on one's skin, entering the eyes, nose, and sinuses, causing unpleasant allergic reactions. Symptoms can include sneezing, cold symptoms, irritated mucous membranes, watery eyes, coughing, and in extreme cases even uncomfortable itching or rashes.
If you are allergic to pollen, and the weather is gusty or the forecast warns about a high pollen count, it is best to stay indoors. If that is not possible, use respiratory protection. A good solution is the R-shield neck gaiter. You can even get one in a lightweight version, and no allergens will pass through its nanofiber membrane, sewn into the portion which covers the nose and mouth.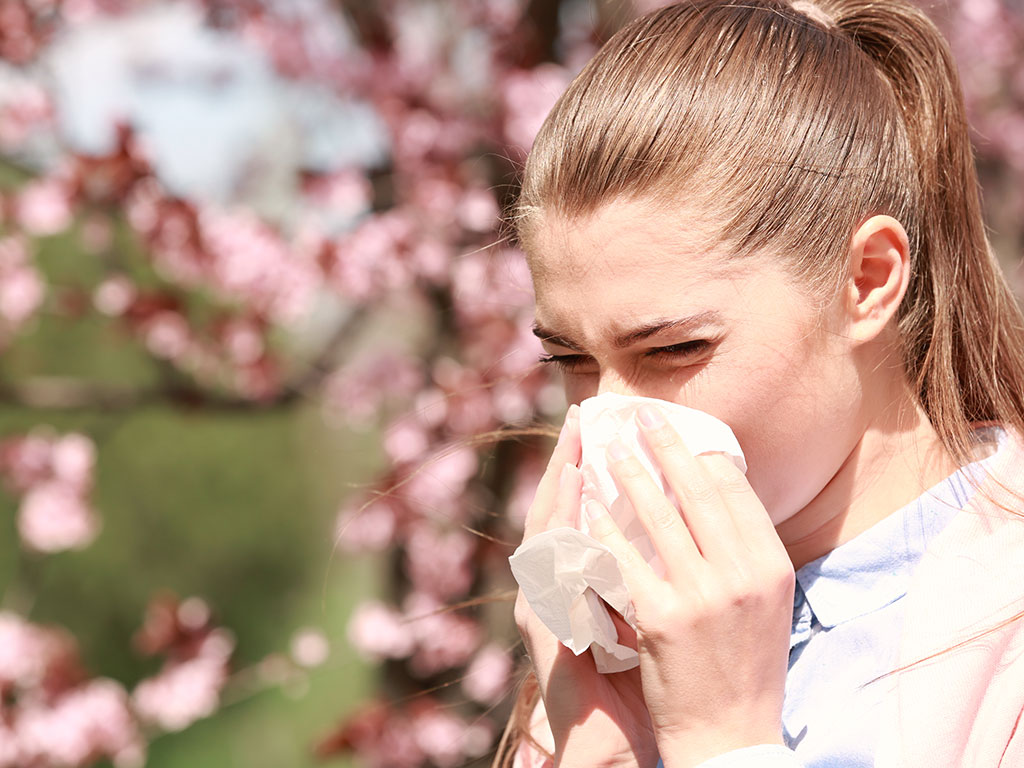 Did you know that…
the World Health Organization lists allergies at #4 on their list of chronic illnesses?
If you ventilate your home often, keep in mind that the air itself can contain various harmful substances, fumes, dust, smog, and pollen. These can enter your home along with the fresh air. To filter them out, our nanofiber window and door membrane will ensure that no allergens enter through your windows.
It works best in combination with our nanofiber air conditioning filter. Air enters rooms not only through windows, but also via places where there is no membrane, such as doors and clothing. Allergens which enter the household in this manner can be reliably filtered out by our air conditioning filter with RESPILON nano membrane.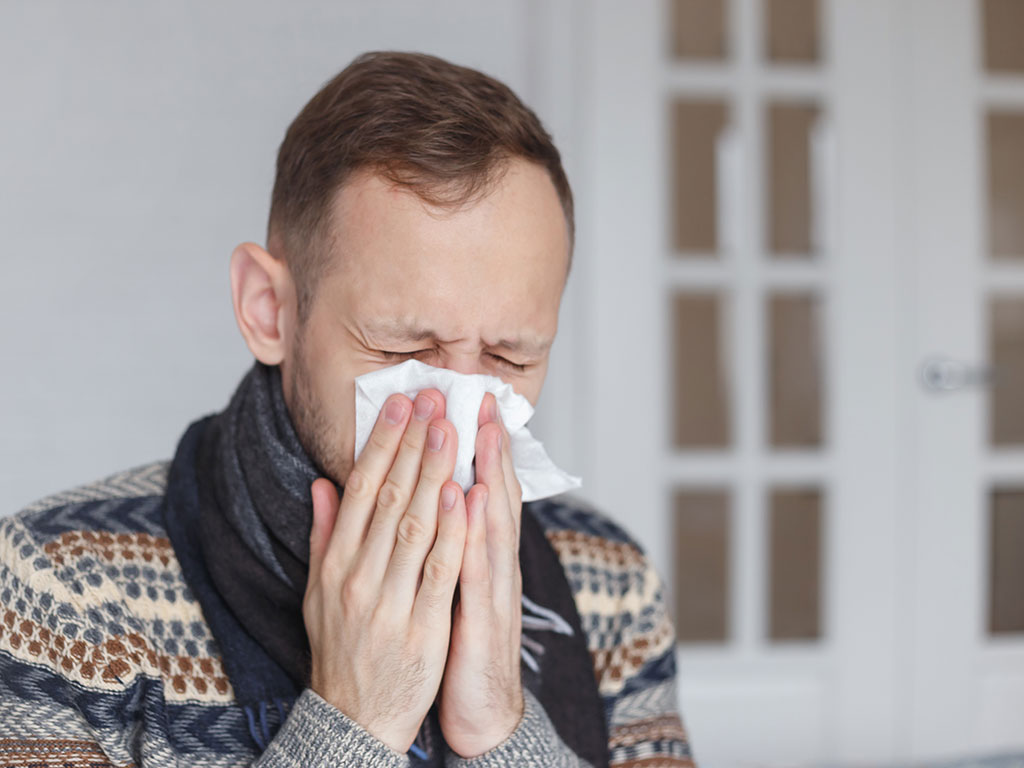 Dust allergies
Did you know that while dust particles may be an irritant to humans, they are not allergens in and of themselves? Allergies arise at the moment when other allergens are attached to dust particles, such as dust mites. These then cause symptoms such as irritated eyes, cold symptoms, coughing, a swollen face, or a stuffy nose. Allergic reactions can also affect the skin, such as atopic eczema.
Dust mites prefer dark, humid, and warm places, especially in the bedroom. This is why we recommend the use of dust mite mattress covers and special sheets for allergy sufferers. Sheets should be changed and washed often to rid them of mites and dust.
Get rid of excess fibers in your home. Dust mites cling especially to stuffed animals, carpets, and upholstered furniture. If you have air conditioning, use our nanofiber filter, which rids the air in your home of unwanted dust particles, pollen, and odors.
Pet allergies
Allergens are found not only in our household pets' fur, but also for example in their sebum, sweat, saliva, and feces. The most aggressive allergens can be found in cats and small rodents such as guinea pigs.
The most common symptoms of pet allergies are sneezing, cold symptoms, watery eyes, and irritated mucous membranes and eyes. Various skin reactions can also occur, such as rashes. The best defense is to limit or completely avoid contact with animals. If this is not possible, try thorough, constant household cleaning from pet hair and keeping your pets' living environments as tidy as possible.