Frequently asked questions
Dear clients

in order to answer your frequently asked questions in the shortest time possible, we have prepared this list of questions and answers.
Goods can be ordered on our e-shops in several language versions.
Choose the e-shop you need by clicking on a flag below.
Can't see a flag of the country you need?
Visit our global e-shop from where we deliver goods all over the world.
Ordering by e-mail, telephone, or in person is not possible.
Unfortunately, we don't offer this service.
Alternatively, you can use your debit card, pay by bank transfer, with Google Pay, Apple Pay and other services.
We are sorry, but it is not possible.
If you forgot to add an item to cart or you need to order more pieces, please place a new order.
Our social media sites are meant to keep you updated on what is currently happening in our company.
If you have any questions concerning your order, please use our e-mail shop@respilon.com or phone lines +420 530 332 163 and +420 604 458 003, where you can reach us every working day between 8 AM–4 PM (CET).
If you have already received an e-mail with a tracking number from us, please contact the shipping company directly.
If you have not yet received an e-mail with a tracking number from us and would like to make some changes to your order, please contact us at changes@respilon.com.
Please, specify your requirement in the text of your e-mail, and enter order number in the subject.

Please, understand that it is not possible to add any goods to your order.
To return the goods or for warranty claims, please follow the instructions at warranty claim.
Kolegové z reklamačního oddělení se vám budou obratem věnovat.
You can use our "Watchdog", which will automatically send you an e-mail as soon as the particular goods are back in stock.
When viewing the product, just click on the "WATCH" box that is shown below.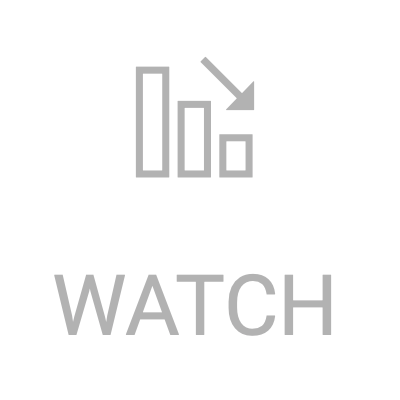 To choose the right size of a respirator, use the size chart which you can find below the detailed descriptions of individual products.
Nanofiber respirators block out up to 99.9% of viruses including SARS-CoV-2 (the efficiency level was confirmed by a test result performed by the independent American institute Nelson Labs).

By using these nanofiber respirators you protect not just yourself but also those around you (nano respirators work in both directions).

As opposed to ordinary masks or respirators, their filtration efficiency is not decreased by the humidity of your breath.
The R-shield neck gaiter has a nanofiber membrane sewed-in in the area that covers the wearer's nose and mouth which blocks out 99.9% of all viruses and bacteria. Also no dust, smog, or allergens can pass through this sewn-in membrane.
Because each face is different, we bring a new shape of nanofiber respirator to our clients – a shape which is known worldwide as the "fish-type" shape. This shape offers excellent face-fit, which minimizes the amount of air which could seep in around the respirator from undesirable places. The "fish type" shaped RespiRaptor and VK Respiraptor nano respirators also have a new generation of ear loops which are comfortable, do not cut into the wearer's ears, and are highly elastic.
These respirators have the "fish-type" shape which provides the user with an excellent face-fit and great adhesion of the mask. The "fish-type" shape does not move during speaking, which makes it the ideal choice for people who need to communicate and be sure that their speech is comprehensible. The nose clip in the respirator can be shaped, which at the same time it ensures that no air seeps in around the respirator from undesirable places.
Respirators from the VK line work on the double-barrier principle – the nanofiber membrane immediately captures viruses with efficiency of up to 99.9% and accelerated copper subsequently ensures a decontamination effect.
Thanks to this unique technology, the nanofiber respirators from the VK line are self-sterilizing, which means that no maintenance is needed. The only necessary thing is to follow the instructions for use in the manual.
The VK nanofiber respirators can be used repeatedly and for an extended period. Assuming that you use the respirator for 5–6 hours a day, it will last you for about one week (in other words, the cumulative time of use is 30hours).
Our recommendation about the time of use of a self-sterilizing nanofiber respirator does not relate to the functioning of accelerated copper (which still maintains its function), but rather to situations when the repeated use causes the material wear of the respirator (e.g. to possibly loosened elastic bands, possible wear of the nose clip, and most importantly, to the situation when the respirator can become loose and won't fit perfectly on your face; a perfect face-fit is, in our opinion, essential for the protection of one's respiratory system). The product works until it is mechanically worn out/damaged.
Yes, we plan to offer more sizes in the future.
At the moment, you can choose from sizes M and L. Size S will also be available.
Because the result of sterilization of the product outside of a laboratory can be hazardous, we do not recommend these sterilization methods.
We offer the second generation of VK RespiPro and the VK RespiRaptor self-sterilizing nanofiber respirators which work on the double-barrier principle – the nanofiber membrane immediately captures viruses with an efficiency of up to 99.9% efficiency, and accelerated copper subsequently ensures a decontamination effect.